Instant Delivery

Instant delivery is subject to correct billing and account details and telesign verification as per our Terms & Conditions (24 Hour Maximum Wait Time). If the product is a pre order it will be sent on release day

Direct Download

There are a few options regarding direct downloads. If the key is for a MMO genre of game then the key will be used to activate in the publishers website and a download will be provided there. If the key is for Steam or Origin then once your key is sent you will be able to redeem it directly and download via appropriate servers. If the key also is marked direct4drive then we will provide you with the download via our fast and secure service. You will need to click the download button for the download to be included or it is cd key only.
Pegi info
Add review
About the Movie
Free to Play is a feature-length documentary that follows three professional gamers from around the world as they compete for a million dollar prize in the first Dota 2 International Tournament. In recent years, e-sports has surged in popularity to become one of the most widely-practiced forms of competitive sport today. A million dollar tournament changed the landscape of the gaming world and for those elite players at the top of their craft, nothing would ever be the same again. Produced by Valve, the film documents the challenges and sacrifices required of players to compete at the highest level.
Free to Play Competitor's Pack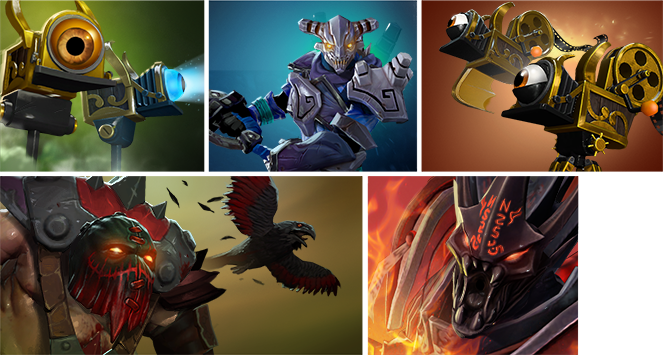 The Free to Play Competitor's Pack will also be available for purchase on Steam and the Dota 2 Store on March 19th, 2014. 25% of the sales will be distributed to the players featured in the film as well as the contributors. The Free to Play Pack will include the following:

Fear's Sven Set - Created by Jeremy Klein, Ziedrich
hyhy's Doom Set - Created by Vermillion Wlad
Dendi's Pudge Set – Created by Danidem, Bronto ϟ Thunder
Free to Play Wards – Created by Valve
Free to Play HUD – Created by Valve
Free to Play Courier – Created by Valve
About the Players
Dendi: Born in L'viv, Ukraine, Dendi began playing video games at a young age after his older brother received a PC from their grandmother. As he had with his other early interests in life, music and dancing, Dendi picked up games very quickly and was soon excelling far beyond his age bracket. The prodigious dexterity earned through long hours of piano study was soon put to use in local gaming tournaments where he earned a reputation as a dominant and creative competitor. Though he was successful at other games, he knew he found his calling when he stumbled upon Dota.
hyhy: If you've followed the development of Singaporean Dota, then Benedict "HyHy" Lim is a name that is familiar to you. Born in Singapore on 1990, HyHy's rise to prominence began when he and teammates represented Singapore in the 2007 Asian Cyber Games. The following year, he was victorious in the Electronic Sports World Cup. Since then his body of work has become a pillar in the Dota 2 community. Never one to shy away from controversy, HyHy speaks his mind, and has made a name for himself as one of professional gaming's most driven and versatile players.
Fear: Arguably among the most formidable Dota 2 players to ever come out of the Western Hemisphere, Clinton "Fear" Loomis, has never had an easy path in front of him. Ever the underdog, he's used a balance of raw skill and hard-earned experience to overcome the isolation that US players often face when they compete at the highest level. Born 1988, his work ethic and dedication have taken him from Medford, Oregon to Europe, to China, and finally to the Dota 2 International, the tournament with the largest prize pool in the history of video games.
1 Most useful customer reviews See all
This is an instructional video on how f2p games work on steam this is not a game itself but a useful tool for understanding how f2p games work on steam
Sellers
Seller rating
Region
Price
Credit