67%
Developer:

Demon Wagon Studios

Genres:

Action, Action-adventure, Indie

Languages:

EN, FR, RU, IT, DE, NL, ES, PL

Official website:

http://www.kravenmanor.com
The Journey of a Student Game
Beginning as students, our team quickly realized that the Let's Play horror community was taking great interest in Kraven Manor. We decided to venture out, create Demon Wagon Studios, and self-publish so that we may share our game with the world. Thanks for letting us scare you for two wonderful years!

The Kraven Manor beta has been enjoyed by hundreds of thousands of gamers worldwide

Kraven Manor has inspired tens of thousands of Let's Play videos

Best Gameplay Award, 2014 GDC Intel University Games Showcase

Best Visual Quality Award, 2014 GDC Intel University Games Showcase
Reviews
"Brilliant concoction of white-knuckled tension, puzzles and exploration." - Bloody-Disgusting

"Shouldn't be looked over." - Game Informer

"A work of distinction." - Rock, Paper, Shotgun

"Horrifyingly awesome." - Alienware

"You must play this game." - Gamespot House of Horrors

"Best horror game ever." - Markiplier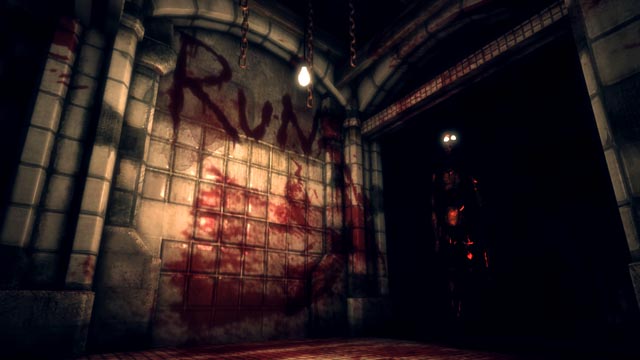 Turn out the lights, take a deep breath, and prepare yourself. Explore the depths of the immersive, atmospheric world of
Kraven Manor
. Uncover its secrets, solve its mystical puzzles, and face the growing threat within.
Kraven Manor
challenges you to explore an expansive manor and discover the mysteries that lurk in its dark corners. You have the power to dynamically alter the layout of your environment by interacting with a miniature scale model of the manor, located in its extravagant entryway.
Dynamically build the manor around you. Find miniature room models and carry them back to an increasingly elaborate scale model of the manor. Adjusting the model causes rooms to move and appear in real space, awaiting your arrival.
Each new room exposes revelations into the troubling past of William Kraven. Face your fears and see if you have what it takes...the doors of
Kraven Manor
await you.

Features
Experience a hauntingly beautiful first person atmosphere

Hear chilling symphonies and bumps in the night that will have you looking over your shoulder

Become the architect of Kraven Manor by constructing a scale model of the house

Prepare for tension, puzzles, and a mounting threat that avoids the cheap scare

Beware a unique antagonist that pursues you relentlessly to the final moments

Find collectible secrets hidden within the Manor and obtain a very special ending

Play Nightmare Mode for a scarier challenge and a battery for your flashlight

Enjoy robust graphical settings and custom key binding options

Face your fears in 14 Languages
Minimum:
OS: Windows XP SP2, Windows Vista, or Windows 7

Processor: 2.0 GHz Single Core Processor, 1 Thread

Memory: 512 MB RAM

Graphics: NVIDIA 6200 / ATI Radeon 9600

DirectX: Version 9.0c
Recommended:
OS: Windows Vista SP2 or Windows 7

Processor: 2.4+ GHz Dual Core Processor, 2+ Threads

Memory: 2 GB RAM

Graphics: NVIDIA 7800 GTX+ / ATI x1300+

DirectX: Version 9.0c
There have been no reviews