40%
Just Updated
Rage Runner 1.8.0 - Endless Mode
We are proud to announce the release of version 1.8.0.
What's New
The main highlight of this release is Endless Mode which features procedural level generation, a larger trench and all sorts of other cool stuff!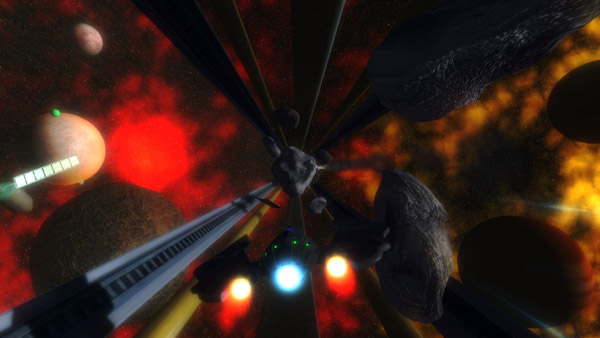 COMPETITION
Compete on the
Daily Level
and pass the corpses of other crashed players. Score in the top 3 at the end of the day and you can unlock the
fastest
ship in the arsenal!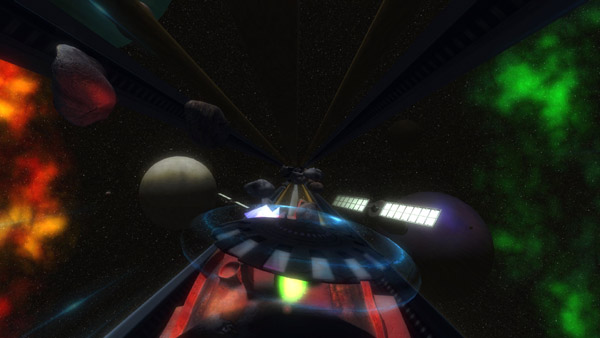 JOYRIDE
Want to kick back and relax with some nice tunes? Try out joyride mode, where everyone's always a winner! This mode is
great for children!
3 gold stars guaranteed ;)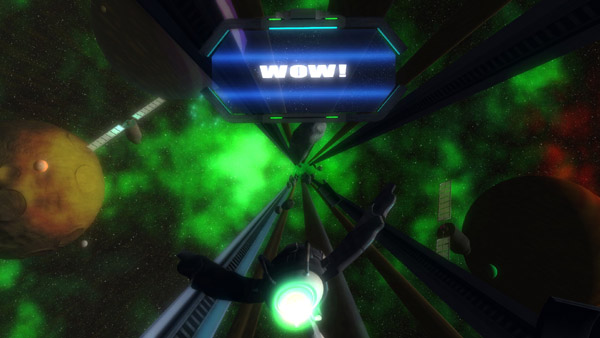 CHANGES
The old Rage Runner is still here but you'll find it tucked away in
PRACTICE
mode. Further changes:
Added 11 Achievements

Added 5 Leaderboards

Added 4 official levels - These were originally available on Steam Workshop but have been added to the game for higher visibility.

Various bug fixes
Feature List
Make custom levels!
Full Controller Support


This game only supports Xbox 360 controllers. Other controllers may work but their button mappings may be unpredictable.
Feature List
57 Steam Achievements

19 Steam Leaderboards

Level of the Day

Unlockable Ships

13 handcrafted levels

100,000,000 Procedurally Generated Levels

Tight Controls

Kid Mode (Joyride)

Level Editor

Great Soundtrack
This fast, fun and challenging sci-fi game is truly like no other 3D racer, it will make you cry
JUST ONE MORE TRY!
Race through beautiful procedurally generated 3D space-scapes or a set of 13 hand-crafted challenges that will put your skills to the test.
Key Features
* 57 Steam Achievements
* 19 Steam Leaderboards
* Level of the Day
* Unlockable Ships
* 13 handcrafted levels
* 100,000,000 Procedurally Generated Levels
* Tight Controls
* Kid Mode (Joyride)
* Level Editor
* Great Soundtrack
Minimum:
OS: Windows XP/Vista/7/8

Processor: 1.5 GHz or faster

Memory: 1 GB RAM

Graphics: 7600 GT / HD 2600

DirectX: Version 10

Hard Drive: 300 MB available space
Recommended:
OS: Windows 7/8

Processor: 1.5 GHz or faster

Memory: 2 GB RAM

Graphics: 8800 GTS / HD 2900

DirectX: Version 10

Network: Broadband Internet connection

Hard Drive: 300 MB available space

Additional Notes: Xbox 360 Gamepad Recommended
Minimum:
OS: OS X 10.5 or later

Processor: 2 GHz or faster

Memory: 1 GB RAM

Graphics: Nvidia 8800

Hard Drive: 300 MB available space
Recommended:
OS: OS X 10.5 or later

Processor: 2 GHz or faster

Memory: 2 GB RAM

Graphics: Nvidia GT 750

Network: Broadband Internet connection

Hard Drive: 300 MB available space
Minimum:
OS: Ubuntu 64-bit or equivalent

Processor: 2 GHz or faster

Memory: 1 GB RAM

Graphics: 7600 GT / HD 2600

Hard Drive: 300 MB available space
Recommended:
OS: Ubuntu 64-bit or equivalent

Processor: 2 GHz or faster

Memory: 2 GB RAM

Graphics: 8800 GTS / HD 2900

Network: Broadband Internet connection

Hard Drive: 300 MB available space
There have been no reviews