65%
Pegi info
Add review
Developer:

THE BROTHERHOOD

Genres:

Action-adventure

Languages:

EN, FR, RU, IT, DE, ES, PL

Official website:

http://www.stasisgame.com
FORBES
Stasis is not a game with any big ideas: it's blessedly stripped-down, grubby horror that will tear your soul apart.
http://www.forbes.com/sites/zachbudgor/2015/09/09/play-this-gloriously-disgusting-splatterpunk-adventure-game-stasis/
9.5/10
by Gameplanet Australia "Stasis one of the best point-and-click adventure games of the past two decades."
http://www.gameplanet.com.au/pc/reviews/g55ee0cc616c9c/Stasis-review/?utm_source=geo
9.3/10
by Gameblast "As a fan of horror games, I can say that Stasis was the only title in the last 5 years that made me really scared. The game held my attention from beginning to end, I couldn't wait to get home and play it. Fans of point and clicks and horror games will be in ecstasy with Stasis." http://www.gameblast.com.br/2015/09/analise-stasis-pc-traz-terror-sci-fi-de.html
4.5/5
by Adventure Gamers, "STASIS is a memorable slice of sci-fi horror, making up for its somewhat derivative plot with detailed worldbuilding, stellar graphics and immersive sound." http://www.adventuregamers.com/articles/view/29230
THE GAME SCOUTS
"Stasis captures the feel and essence of popular older titles, but presents an attention to horrifying atmosphere and detail in the way only a modern title can." http://www.thegamescouts.com/2015/09/stasis-review.html?m=1
4.5/5
by Playing Daily, "Incredible level design, very good audio mix and a gripping story." [POLISH SITE] http://playingdaily.pl/2015/08/31/stasis-recenzja-pc/
INDIEMAG (.FR)
"rarely a character point 'n click will seem so alive, so human." https://www.indiemag.fr/tests/stasis-notre-test-du-pointn-click-horrifique-du-moment [FRENCH SITE]
9/10
by That Videogame Blog, "There could be more terrifying games out there, but for an indie point-and-click game and a debut title, Stasis highly impresses..." http://www.thatvideogameblog.com/2015/09/14/review-stasis-pc/
8/10
by Gamer Headlines, "If your drug is Horror games or Point-and-Click Adventures, or just looking for that game that surely will stay with you even after the end, Stasis is worth every cent of your money." http://www.gamerheadlines.com/reviews/stasis/
9/10
by Rare Horror," It's scary, it's smart, it has a dark sense of humor, and it has soul." http://rarehorror.com/2015/09/17/stasis-2015-review/
8.5
True Gaming (.net) http://www.true-gaming.net/home/278968/
8/10
by Game Over, "Stasis charm is undeniable." http://www.gameover.gr/reviews/item/31817-stasis [GREEK SITE]
9/10
by Oyungezer," A great narration and unique with an amazing atmosphere." http://oyungezer.com.tr/haber/42635-stasis-inceleme
8.6/10
by pgg, "All the time keeps you in suspense and refreshes its brand." http://gildiagraczy.pl/stasis-na-pograniczu-horroru-i-science-fiction/
8.5/10
by Vietgame.asia http://vietgame.asia/stasis-danh-gia-game/
9/10
by New Transcendence, "Stasis absolutely transcends what has become the norm of point-and-click adventure gaming. It should not only be known for that, but awarded and rewarded for it." http://new-transcendence.com/review-stasis-the-brotherhood-pc-steam-gog/
8/10
by Freedom CGC, "It showcases that there is a lot of life left in classic adventure game design and that you do not need a big budget to create a game with a rich atmosphere. This is a science fiction horror game of a rarer breed, it doesn't seek to scare you at every moment, but rather it tries to build up an eerie, macabre mood and get into your head. A resounding success in that regard, Stasis is a grim game that grabs your attention and holds it until the very end." http://freedomcgc.com/stasis-review/
4.5/5
by Kickstart Ventures, "Stasis is a solid game that will grip you in such a way that you'll feel the horror the main character is experiencing as if it were your own." http://www.kickstartadventure.com/home/stasis-review/
80%
by Bit Cultures, "Fans of terror and the macabre will definitely appreciate the world of Stasis." http://www.bitcultures.com/reviews/stasis-review/
Cliqist - Crowdfunded Game of the Month for September 2015.
"The art in Stasis is gorgeously haunting, and it's worth playing just for the setting." http://cliqist.com/2015/09/28/the-art-of-stasis/
8/10
by Bloody Disgusting, "If you're a horror fan looking for a game that conveys perfectly pitched tension and terror without overwhelming you with complex combat, Stasis is an understated and unsettling experience not to be missed." http://bloody-disgusting.com/reviews/3362864/stasis-review-splatter-space-silence/
8/10
by Jeuxvideo24
http://www.jeuxvideo24.com/jeu-pc-stasis-test-review_31019.html
CONTV
The most gruesome moments are draped in shadow or displayed in mercifully small size on the screen—the most anxiety-inducing exception being a hideously clear scene of self-surgery—but they're made all the more vivid by the use of sound and text. It's rare for these three aspects to become symbiotic, but Stasis inextricably links them together into an organism both beautiful and horrifying.
http://blog.contv.com/game-review-stasis/
AVCLUB
Stasis proves that, while it might not be especially scary, it is horrifying, and one of the grimmest, most disturbed games in recent memory. http://www.avclub.com/review/stasis-manages-horrify-despite-its-adventure-game--224842
80%
by NAG "Stasis has earned its place amongst the sci-fi horror classics."
http://www.nag.co.za/2015/09/07/review-stasis/
89%
by RAGEQUIT "STASIS is an intricately crafted adventure game that plays skillfully on the borders of horror and science fiction. Rational puzzles and elaborate world building will accompany you, while you plunge more and more intro decadence and decay. THE BROTHEHOOD should be proud of their achievement, given the fact that a lot of crowd funded adventures keep falling short of expectations, one by one..."
http://www.ragequit.gr/reviews/item/stasis-pc-review
86%
by OPNOOBS "Stasis blindsided me. For a game that has been in the oven for nearly five years (produced by master chef Christopher Bischoff), I only recently came across ANY materials referencing it. I guess that makes me the luckiest bastard west of the Pecos."
http://www.opnoobs.com/reviews/stasis.php
8.5
by Game Watcher http://www.gamewatcher.com/reviews/stasis-review/12311
9/10
by Gamekult http://www.gamekult.com/jeux/test-stasis-SU3050385829t.html
8.7/10
by Everyeye.it http://www.everyeye.it/articoli/recensione-stasis-27020.html
9/10
by anaitgames "In STASIS I contemplated things I had never seen in a game, and part of me would not like to meet again" [SPANISH SITE]
http://www.anaitgames.com/analisis/analisis-de-stasis
9.5/10
by 1ndieworld "STASIS is undoubtedly the gem of independent games and one of the best productions in which I had the opportunity to play this year."
http://1ndieworld.com/all-review-list/perfekcyjne-science-fiction-recenzja-stasis
9/10
by LazyGamer.com "Terrifying, challenging and disturbing, STASIS is a nightmarish descent into the unknown and the kind of horror game that stays with you even when the end credits have rolled."
http://www.lazygamer.net/genre/survivialhorror/stasis-review-dont-panic/
9.2 / 10
by SAGAMER.co.za - "This is a lethal, dark place that you are stuck in and the game reminds you of this a few times, egging you on in a non-too-subtle way. Death lurks around the corner, making that save button rather welcome, especially after solving a dastardly puzzle."
http://sagamer.co.za/pc/review-stasis-pc
9 / 10
by GoneWithTheWin.Com "STASIS is an impressive destined-to-be classic that should be on most gamer's shopping lists this Fall" http://gonewiththewin.com/through-the-stasis-looking-glass-review/
8.5/10
by Destructoid "STASIS is one of the most memorable experiences I've had from gaming in quite a while."
http://www.destructoid.com/review-stasis-308755.phtml
8/10
by Softpedia "STASIS is a good video game that will appeal to those who like both the adventure game space and the classic science fiction franchises that deal with corporate greed and with the failings of humanity."
http://www.softpedia.com/reviews/games/pc/stasis-review-490653.shtml
STASIS is a point-and-click, sci-fi, horror adventure game played from a unique isometric perspective. STASIS intertwines a gruesome narrative with retro adventure gameplay. Combine items, interact with computers and solve puzzles while experiencing the gritty atmosphere.

In the distant future, aboard a seemingly abandoned spacecraft, John Maracheck awakes from stasis. He must push himself to new physical and emotional limits and unravel the mysteries around him.

John is in tremendous pain, his wife and daughter are missing, and time is running out as the Groomlake plunges further into the swirling blue methane clouds of Neptune.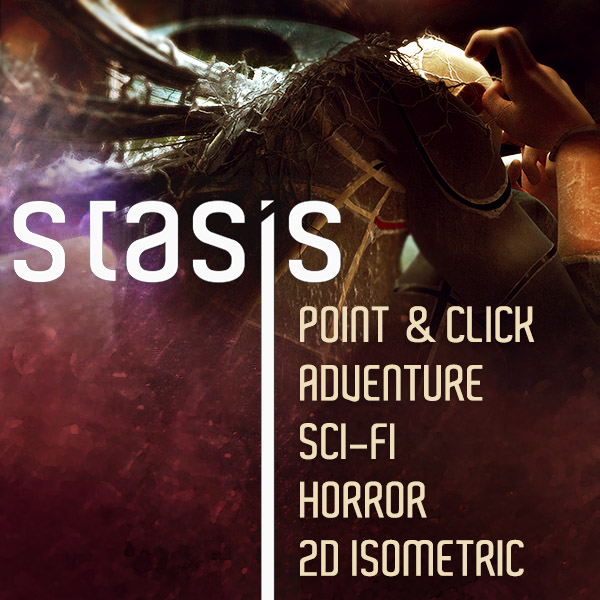 KEY FEATURES
Challenging and realistic puzzles
Cinematic AAA music composed by Mark Morgan (Fallout)
Highly detailed 2D isometric graphics
Classic point-and-click interaction
Multiple characters to engage and work with
John can (and will) die in the most horrific ways imaginable
Special objects can be used on John himself to end it all
A holographic stripper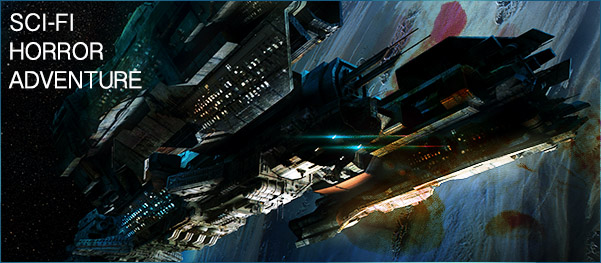 STORY
A compelling dystopian narrative intertwines this mature adventure tale. Access computer terminals and engage with the environment like never before. A great deal of character backstory and information can also be found on the PDAs littered around the corpses aboard the Groomlake.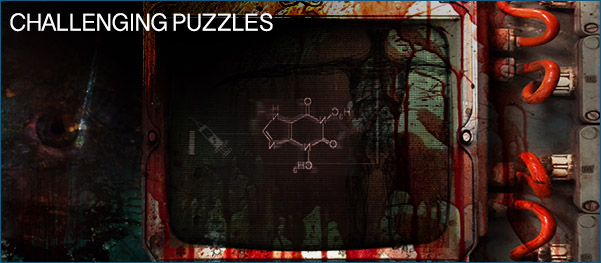 GAMEPLAY
Click, read and interact to explore the dark corners of the Groomlake, to gather inventory items and clues to help solve puzzles to progress further.


GRAPHICS
STASIS has an isometric visual aesthetic that brings a new angle to adventure games. Each scene has been individually detailed and created to craft the perfect backdrop for the gloomy adventure. While uniquely isometric, be ready for riveting cut scenes.


VOICE ACTING
The story unfolds with professional voice acting and a rising score - emotive on both accounts. The talented voice artists build up the depth of each the characters that you'll meet.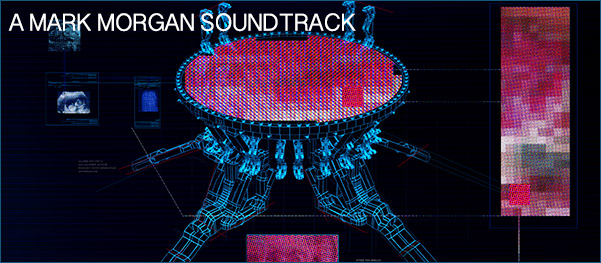 MUSIC
The legendary Mark Morgan (Wasteland 2, Fallout) has created a moving score, steeped in fear and emotion. Additional music has been penned by Daniel Sadowski (Counter-Strike: Global Offensive, Warhammer) who has given the soundtrack a unique cinematic edge.




STASIS has lovingly been crafted by Christopher Bischoff for the past 5 years. In 2013, a successful Kickstarter aided in the further development of the game.


Minimum:
OS: Windows XP 32 bit SP3

Processor: 2 GHz - Dual Core

Memory: 2 GB RAM

Graphics: Nvidia GeForce 205, AMD Radeon HD 3400 Series with 256 MB+ VRAM, latest OpenGL driver (Shared Memory is not supported)

DirectX: Version 9.0c

Storage: 5 GB available space

Sound Card: DirectX 9.0c Compatible Sound Card with Latest Drivers

Additional Notes: Windows XP may require a few extra drivers. Shared Graphics cards not supported at all. OpenGL 2 + Required.
Recommended:
OS: Windows Vista SP2, Windows 7 SP1, Windows 8 (32/64 bit versions), Windows 10 (32/64 bit versions)

Processor: 2.6 GHz (Dual Core)

Memory: 4 GB RAM

Graphics: Nvidia GeForce 405, AMD Radeon HD 5400 Series or higher

DirectX: Version 9.0c

Storage: 5 GB available space

Sound Card: DirectX 9.0c Compatible Sound Card with Latest Drivers

Additional Notes: Visual C++ Redistributable for Visual Studio required
Minimum:
OS: Mac OSX 10.7

Processor: Intel 2 GHz Dual Core CPU

Memory: 2 GB RAM

Graphics: Nvidia GeForce 205, AMD Radeon HD 3400 Series, Intel 4000 Graphics with 256 MB VRAM, latest OpenGL driver

Storage: 5 GB available space

Sound Card: Any
Recommended:
OS: Mac OSX 10.10.5

Processor: Intel 2.6 Ghz Dual Core CPU

Memory: 2 GB RAM

Graphics: Nvidia GeForce 405, AMD Radeon HD 5400 Series, Intel HD 5000 or higher

Storage: 5 GB available space

Sound Card: Any
There have been no reviews
Sellers
Seller rating
Region
Price
Credit