WAKFU (PC/MAC/LINUX) (STEAM)
Instant Delivery

Instant delivery is subject to correct billing and account details and telesign verification as per our Terms & Conditions (24 Hour Maximum Wait Time). If the product is a pre order it will be sent on release day

Direct Download

There are a few options regarding direct downloads. If the key is for a MMO genre of game then the key will be used to activate in the publishers website and a download will be provided there. If the key is for Steam or Origin then once your key is sent you will be able to redeem it directly and download via appropriate servers. If the key also is marked direct4drive then we will provide you with the download via our fast and secure service. You will need to click the download button for the download to be included or it is cd key only.
Pegi info
Add review
Developer:

Ankama Games

Genres:

Action-adventure, MMORPG, RTS, Free to Play, Massively Multiplayer

Languages:

EN, FR, IT, DE, ES

Official website:

http://www.wakfu.com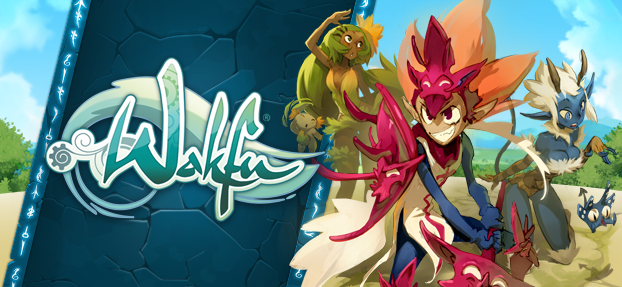 STEP INTO A LIMITLESS UNIVERSE

Touchdown in the World of Twelve and set off on a great adventure in WAKFU, an original massively multiplayer online role playing universe where humor goes hand in hand with action-packed,tactical battles.

Climb Mount Zinit in search of Ogrest, the fearsome ogre behind the cataclysm that devastated the World, or mark your own path across the archipelagos who feverishly work to rebuild their once mighty nations.

Become a warrior, politician, merchant, or craftsman, but whatever you choose...

IN WAKFU, EVERYTHING DEPENDS ON YOU !
key Features
Turn-based tactical combat: Tired of brainlessly running through the forest pressing 1, 1, 2, 1, 1, 3, on every monster that jumps on you? Discover our turn-based tactical combat system, and develop a more creative strategy to defeat monsters that will keep challenging your tactical skills.
15 original classes: No standard knight, ranger, mage and cleric here. Discover our 15 classes, each with their unique set of skills and gameplay. From Foggernauts, the robot wreckers, to Xelors, masters of time, you're sure to find the character that's right for you.
Political life: NPCs are so yesterday… Write your own destiny and join the political dance of your Nation. Become Governor or one of his ministers, and make decisions that will impact thousands of players. The choice is yours: decide if you'd rather be a democratic, peaceful leader, or a tyrannical conqueror!
Master the ecosystem: Respawn is a lie. When you kill something, you'd better replant it, or you might accidently wipe out an entire species. Our unique ecosystem feature will give you complete control over mobs population.
Build your own world: While others offer you houses, we give you worlds! Haven Worlds! Join a guild and acquire your own little piece of the world, to build and develop just as you wish. Don't worry, in the Haven Worlds there are houses too, and so much more!
Quests and Dungeons: Live exciting adventures, explore lots of unique dungeons, and complete hundreds of quests that will offer you to live a real adventure as a main protagonist. You're here to save the world, after all!

Minimum:
OS: Windows XP SP3 or higher

Processor: Pentium IV 2.8 GHz or equivalent

Memory: 1 GB RAM

Graphics: GeForce 4Ti or equivalent

Network: Broadband Internet connection

Hard Drive: 1500 MB available space

Additional Notes: OpenGL 1.3
Recommended:
OS: Windows XP SP3 or higher

Processor: Intel Core 2 Duo or equivalent

Memory: 2 GB RAM

Graphics: GeForce 6 series or equivalent

Network: Broadband Internet connection

Hard Drive: 2 GB available space

Additional Notes: OpenGL 1.3
Minimum:
OS: Mac 10.6

Processor: Intel Core 2 Duo

Memory: 1 GB RAM

Graphics: Intel GMA 950

Network: Broadband Internet connection

Hard Drive: 1500 MB available space
Recommended:
OS: Mac 10.7

Processor: Intel Core 2 Duo

Memory: 2 GB RAM

Graphics: GeForce 7 series or equivalent

Network: Broadband Internet connection

Hard Drive: 2 GB available space
Minimum:
Processor: Pentium IV 2.8 GHz or equivalent

Memory: 1 GB RAM

Graphics: GeForce 4Ti or equivalent

Network: Broadband Internet connection

Hard Drive: 1500 MB available space
Recommended:
Processor: Intel Core 2 Duo or equivalent

Memory: 2 GB RAM

Graphics: GeForce 6 series or equivalent

Network: Broadband Internet connection

Hard Drive: 2 GB available space
There have been no reviews
Sellers
Seller rating
Region
Price
Credit